As we are heading into the final days of the school holidays, you might have run out of things to do with the kids while in lockdown, or under restrictions. We have put together a list of activities that you can do to keep the kids (and most adults!) entertained, and maybe learn a thing or two!
Let your kids create their own vegie patch or garden bed. Grow what they want, nurture their plants and learn about where food comes from and what it takes to look after the plants.
When building nests, birds will collect twigs, leaves and bark. Build a dispenser where birds can collect materials to help build their nest. Kids will have loads of fun collecting materials.
For a lockdown "crafternoon", get your kids decorating terracotta garden pots with dripping colourful paint.
Plant those seeds! Get the kids to make their own small pots from newspaper or empty toilet paper rolls, and also create a fun "egg head" using seeds and an egg shell.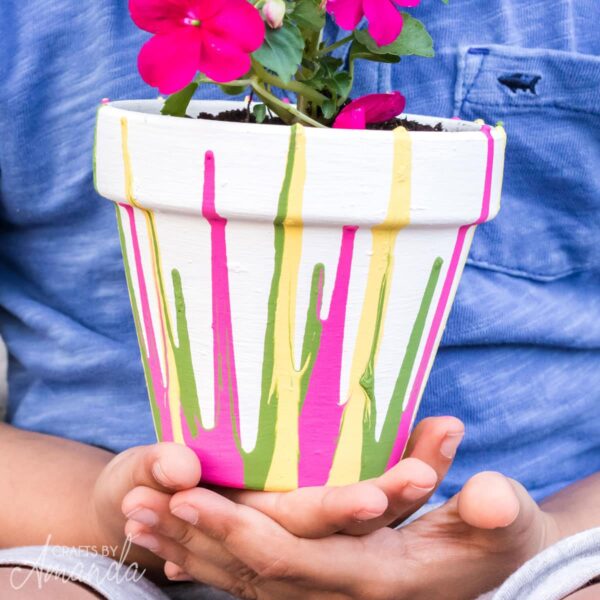 Image by 'Crafts by Amanda'
Oobleck, slime, cornflour goop; whatever you call it, this mixture of 1 part water to 1.5 parts cornflour is a classic experiment to try at home.
Learn about acids and bases with the colour-changing science of cabbage juice.
For those who enjoy a bit of quarantine baking, or are still keen to take a crack at homemade bread, why not explore the science behind yeast at the same time?
While natural stalactites can take thousands of years to form, you can grow one in just a few days.

Cabbage juice reacting with different liquids. Image via ABC Life.
Still bored!?
Write a story
Find your local indigenous language
Create art, and enter it in a competition
Scavenger hunts
Paper plane making – turn it into a competition
Try origami
Make sock puppets – a few socks, big buttons, needle and thread or glue, then put on a play
Build a Domino trail
Find out more about the services Challenge provides.
Sources
https://www.abc.net.au/news/2021-07-01/lockdown-with-kids-gardening-australia/100255606
https://www.abc.net.au/news/science/2021-07-05/science-experiments-to-do-with-kids-during-lockdown/100256450
https://www.abc.net.au/news/2021-07-02/seven-kids-podcasts-to-listen-to-in-lockdown/100253076
https://www.abc.net.au/news/2021-06-29/lockdown-with-kids-language-writing-abc-education/100250488